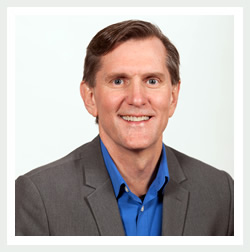 Vance has over 25 years of experience as a high-tech entrepreneur and CEO. Currently Vance is co-founder and guide/mentor at Thrivers Leadership Institute (thrivers.com) and co-founder and board president of a holistic accelerator/incubator for entrepreneurs called Exponential Impact (exponentialimpact.com).
Until Nov. of 2020 Vance was the CEO of the National Cybersecurity Center (NCC). Founded in 2016 by then Governor and current Senator John Hickenlooper, the NCC is a cybersecurity think-tank that is getting global recognition for its innovation and thought leadership. (cyber-center.org) The NCC also is the operational arm of the Space ISAC. (s-isac.org)
Vance was co-founder and CEO of Cherwell Software (a service management company) from its inception in 2004 until 2016 (currently part of Ivanti). In 2014 Cherwell was recognized as one of the 101 fastest growing companies in North America (tied with LinkedIn) by Deloitte's Fast 500 and in 2015 was Colorado's software company of the year. Cherwell has customers in over 40 countries. (cherwell.com; ivanti.com)
Formerly, Vance was CEO of GoldMine Software, which was rated as one of the top 100 software companies in the US. Vance also is co-founder of The Classical Academy, the largest K-12 charter school in Colorado.
Through the years, Vance has raised hundreds of millions of dollars from firms such as Insight Venture Partners and KKR. Most recently Vance raised $222 million from KKR.
In 2009 Vance was given the Excellence in Entrepreneurship Award by Wake Forest University. Additionally, Vance was named EY Entrepreneur Of The Year™ 2014 Award Winner and then served as EY national judge for 3 years in the technology category. Vance also was named one of the "100 most intriguing entrepreneurs" by Goldman Sachs.
Vance graduated summa cum laude from Wake Forest, with degrees in Economics and Computer Science, and then from the University of North Carolina School of Law. He finished on Law Review and Order of the Coif and practiced in the area of intellectual property law. Vance still is licensed in the District of Columbia.
Vance serves on the board for charitable organizations such as Parents Challenge, Foundation of the Heart, and the Legacy Institute. He also is a lifetime Honorary Commander Emeritus for the US Air Force Academy and currently is a Civic Leader for the US Air and Space Force.
Vance is an inventor on two patents and a blockchain enthusiast.
In 2018, Vance was named the "Business Citizen of the Year" in Colorado Springs.
Vance has been married to Betsy for 34 years.