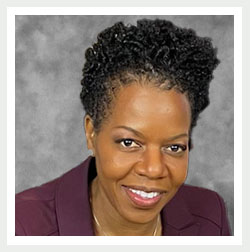 Dr. Regina Lewis leads and has alliances with worldwide organizations, specializing in leadership development and organizational communication. With clients ranging from Fortune 500 companies through not-for-profit agencies to educational institutions, Dr. Lewis' proven specialty is leadership, professional excellence, culture inclusion, entrepreneurship, executive coaching, strategic development, and executive public speaking coaching.
Regina is a consulting partner, international speaker, virtual moderator, and CEO of ReginaSpeaking, LLC. Through this company, she has worked with clientele executives, groups, and organizations in Saudi Arabia, Lebanon, Hong Kong, China, Ethiopia, Vietnam, Brazil, and the United States to name a few.
Dr. Lewis has presented her award-winning program, Cultural Excellence: Ideas, and Discussions (CEID) and facilitated widely on topics of cultural competence, diversity, and inclusion, cross-cultural leveraging, strategic planning, executive speaking, interpersonal communication, entrepreneurship, media & public relations, social media, academic retention, and understanding and climbing out of poverty.
As a war veteran who honorably served the United States Air Force Dr. Lewis currently Regina is the Special Assistant to the President for Academic Excellence and Inclusion, the Department Chair and Professor of Communication at Pikes Peak Community College, and an executive coach for the Center for Creative Leadership.
Regina holds a doctorate in Educational Leadership, Research and Policy, a Master of Arts in Communication, a Bachelor of Arts in Communication, and a Bachelor of Arts in Psychology. Regina's work in the area of diversity and inclusion has become an award-winning program. Additionally, her publications are found in books, refereed journals, and educational textbooks.