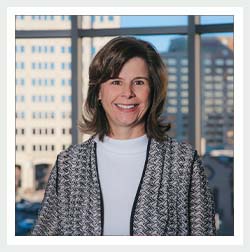 Lisa Jesse was a co-founder of Intelligent Software Solutions (ISS). ISS, now part of Parsons, was a leading provider of advanced data analysis and visualization systems with over $100M in annual revenue and on the Inc 500 Fastest Growing Companies list for 7 years. During her tenure at ISS, Ms. Jesse served as the Vice President of the ISS Advanced Technology Division, responsible for technology research and development. In her role as a principal scientist, she led strategic planning, business acquisition, management, and execution of advanced technology R&D programs.
Prior to co-founding ISS, Ms. Jesse was the program manager and principal investigator for several programs at Northrop Grumman, GTE Government Systems, Logicon and Texas Instruments, where she received numerous awards for technical achievement. During her tenure at GTE, Ms. Jesse was the Colorado Springs manager for internal research and development programs where she was responsible for the strategic planning and management of advanced technology projects.
Ms. Jesse completed both her Master's degree in computer science with an emphasis on artificial intelligence, and her Bachelor of Science in computer science at the University of Colorado at Colorado Springs. She has over 25 years of experience developing a wide variety of products addressing challenging problems in pattern detection, behavior modeling, sensor fusion, planning and scheduling, and speech recognition that utilized advanced technologies in Artificial Intelligence, machine learning, data mining and data visualization.
Since her retirement from the private sector, Ms. Jesse is active in several philanthropic activities in the areas of education, human services, and high-tech entrepreneurship. Her passion is helping children reach their maximum potential through education. In this capacity, she serves as a reading tutor with Children's Literacy Center and has participated in several STEM outreach initiatives to girls and underrepresented students.